Wedding Car Hire, Hampshire
We provide cars for weddings taking place in Hampshire, including Camberley, Farnham, Aldershot, Basingstoke and throughout the North Hampshire area.
Based in Reading, Christophers own and operate a unique range of vintage style, classic and executive wedding cars, all available for your wedding day.
Contact us anytime for a quote and availability and to arrange a viewing.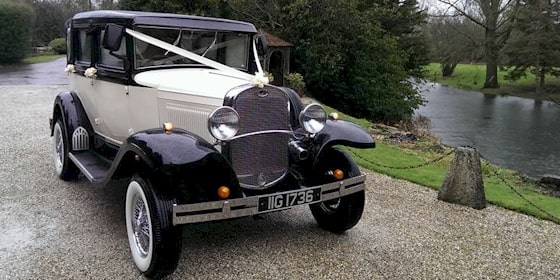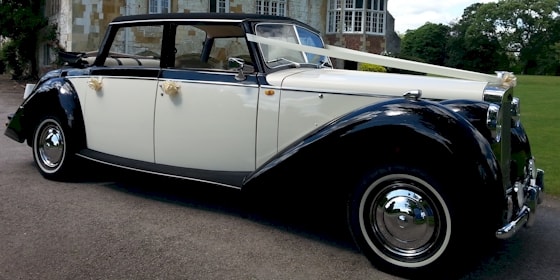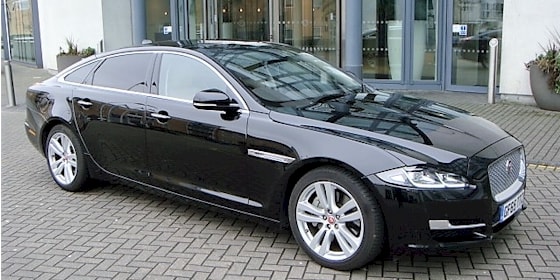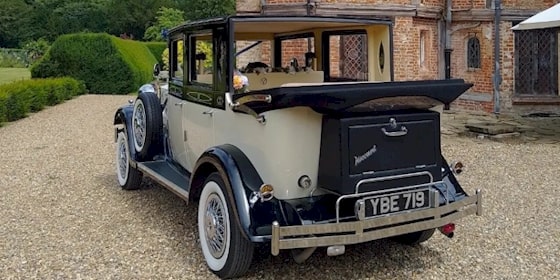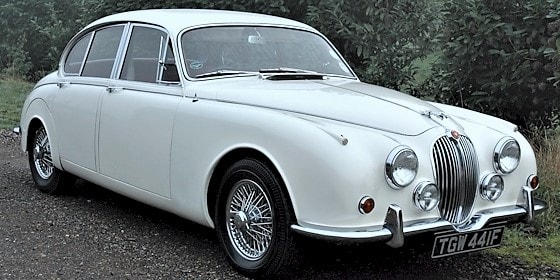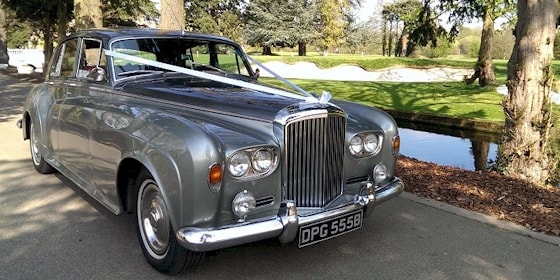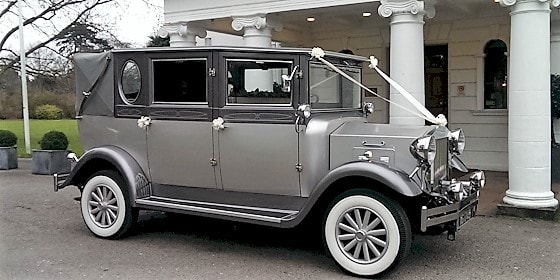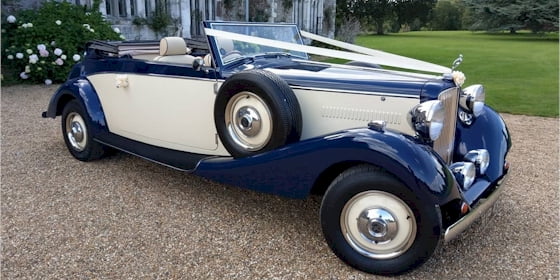 Our Wedding Cars
If you are looking for a modern executive car we are pleased to offer the very latest long wheel base Jaguar XJ. Our vintage and classic wedding cars include Badsworth, Royale Windsor, Jaguar Drophead, Bentley S3 and a Jaguar MK2. The Jaguar MK2 was made famous by the Inspector Morse television series.
For larger vehicles please see our Bramwith, Viscount and Imperial Limousines. These limousines seat up to 7 passengers. Our Volvo XC90 is the latest R-Design model and seats 6 passengers, ideal for the Grooms party and Bridesmaids.
If you need two cars that match, then please look at our Bramwith and Badsworth cars, which are identical in style and colour.
To view our full range of vehicles just click on the cars to the left. Use the scroll bar if necessary, there are 10 images to select.
Vintage Style Bramwith
The Bramwith, shown below, is one of 10 vehicles we can provide for your wedding day. It's styled on a 1931 model 'A' but with modern running gear and stretched to seat up to 7 passengers. Enjoy vintage motoring with the reliability of a new car.
Ask About Our Weekday And Winter Wedding Discounts
The Bramwith is fitted with lap seat belts, so children can be transported safely and legally.