Wedding Car Hire Service
Christophers Limousines is based in Reading, Berkshire. We have been providing a high quality chauffeur driven wedding car hire service for over 22 years and cover Berkshire, Buckinghamshire, Hampshire, Surrey, Oxfordshire and the West London areas.
We are not a booking agent and all cars are owned by our company and available to view if required.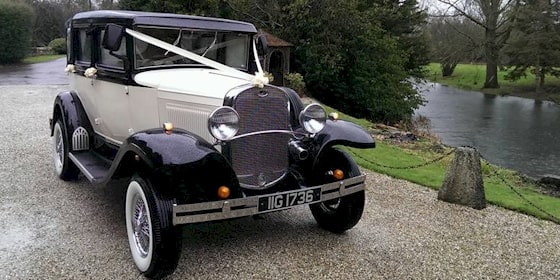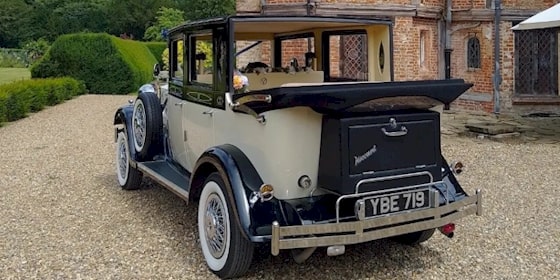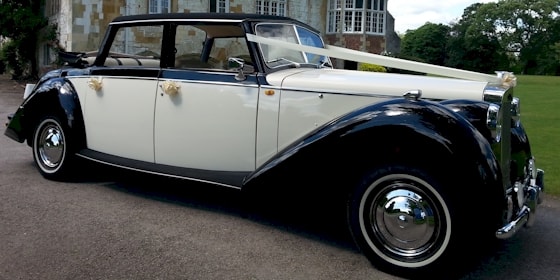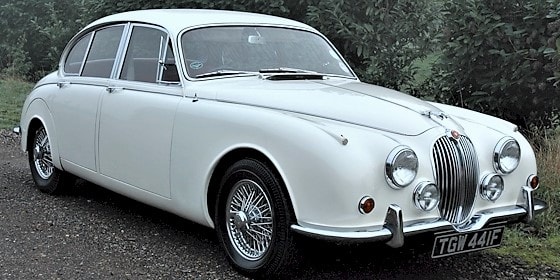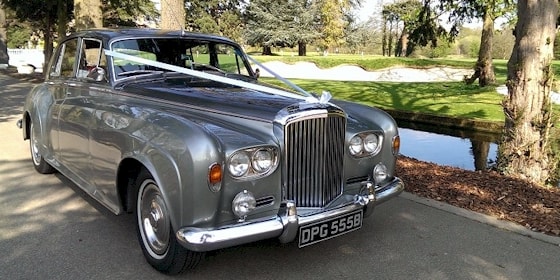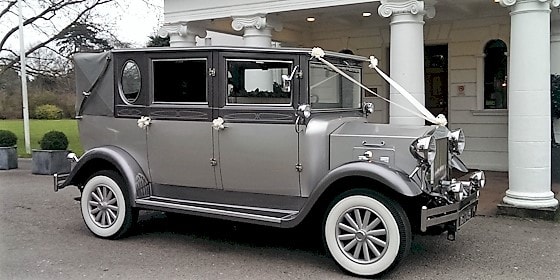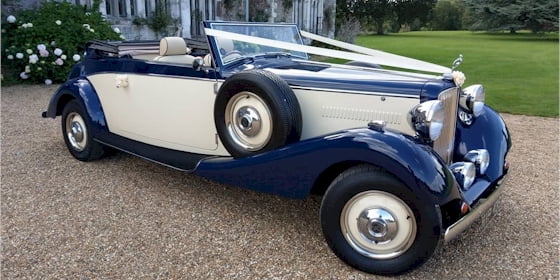 Classic and Vintage Style Wedding Cars
We own and operate a unique range of classic and vintage style cars from the 1930's - 1970's. These cars will seat 3-4 passengers.
Our vintage style limousines include the Bramwith, Viscount and Imperial limousines. These cars have ample space and leg room to seat up to 7 passengers, so you arrive in both style and comfort. They are an ideal choice when you need a larger vehicle to transport the Bridesmaids or Grooms party to the church, hotel, or venue.
If you are looking for 2 matching cars for the Bride and Bridesmaids or Grooms party, our 7 seat Bramwith Limousine is a stretched version of the Badsworth, both with ivory and black coachwork.
Our Wedding Service
We can provide chauffeur driven cars for all types of weddings including Church, Civil Marriages at Hotels or specialist venues and Asian weddings. See our Wedding Service page for more details, or call us to discuss your particular requirements.
Ask About Our Weekday And Winter Wedding Discounts
This is our Viscount 7 seat vintage style limousine and is the latest addition to our collection. An ideal Bridal car, or to transport the Groom party and Bridesmaids. The rear hood drops down for that must be seen photo opportunity.