Bramwith 7 Seat Vintage Style Wedding Limousine
In the same vintage style as our Badsworth with ivory and black coachwork and cream leather interior, the Bramwith seats up to 7 passengers in style and comfort. It has a full width rear seat and another rear facing seat behind the driver, know as conference seating. Even fully loaded there is plenty of leg room, with ample space for the Brides wedding dress.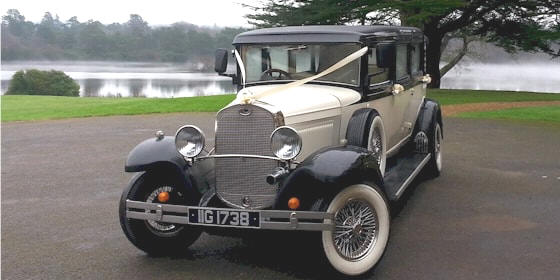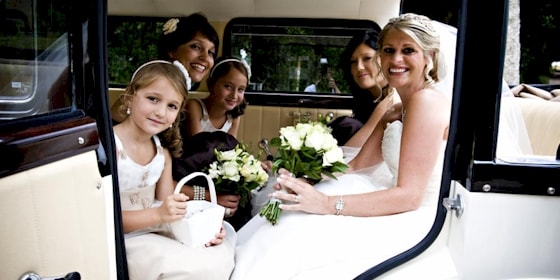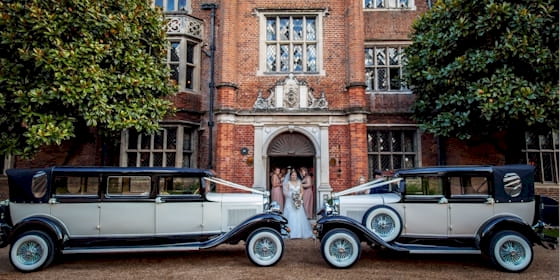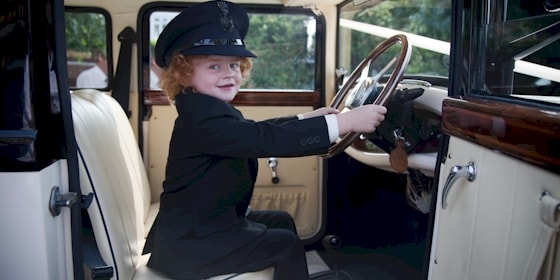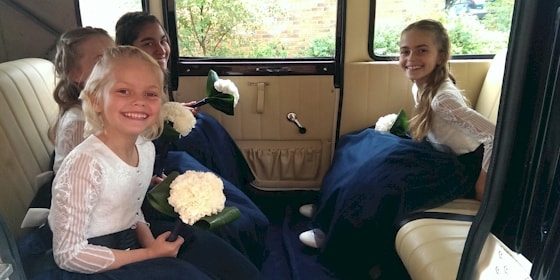 The Bramwith wedding limousine is a practical stylish choice when there is a need to transport up to 7 passengers. The photograph opposite shows Terry helping the Bridesmaids into the car.
When there is a requirement to book a larger second car for Bridesmaids or the Grooms party, the Bramwith is an idea choice and a perfect colour match to our Viscount, Badsworth and Royale Windsor. We can transport up to 14 passengers when booking the Bramwith and Viscount limousine together.